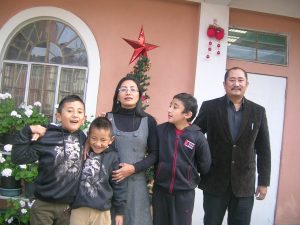 Jo Foundation an Inclusive School tucked away in the quiet area of Agri Colony, Kohima, was started by two affected parents Mr Daniel and Dr Asunu Thong. The school was named after their son Tejopi Thong meaning 'Blessing' who they found out enjoyed school as much as other regular children although he was affected with severe Autism and was non verbal. So in the year 2010, they opened the school with class Nursery where they had 8 children out of which 2 were special need. In 2016, the number had grown to 110 children (pre Nursery to class 3). Out of these, 17 are special need. The school has now upgraded to class 10 with a total enrolment of 254 children(as in 2022) inclusive of 40 special children.
Facilities available
Jo Foundation has a therapy centre attached to the school and they play a major role in teaching learning process of special children.
Facilities include Physio Therapy, Music Therapy, Speech Therapy, Braille Education and Trained Teachers in the ratio of 1:20 students. Arts and Craft has been introduced for all the children to introduce them to the world of work. Martial arts from class 1 onward is also incorporated in the school curriculum.
Fee concessions are given to children with special needs and full time church workers. Genuine economically weak families are also given concessions .The school has a bus to transport special need children who find it difficult to commute to school.
Methods of teaching
Activity based learning following SCERT recommended curriculum is taught to the children. Value education especially in the development of empathy skill is given importance. For children with special need, Individualized Education Programme (IEP) is followed, Curriculum adaptation is done for special children. Co-curricular activities include Games and Sports, Cultural and Literary Day, Children's Day, Parents Day and Teachers Day. Fun filled Nature Walk and Educational field trips are organised every year.