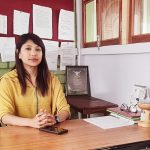 Ms Keyokhole Ltu, Administrator, JFIS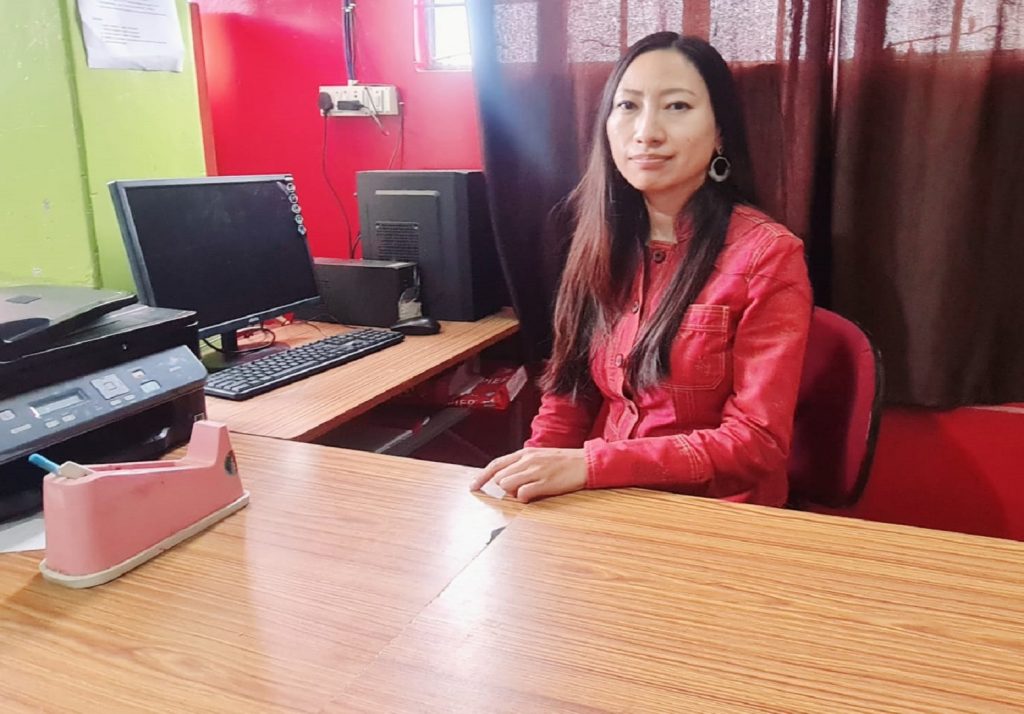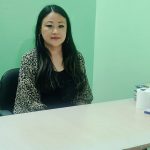 Ms. Avono Mekro,
Head Teacher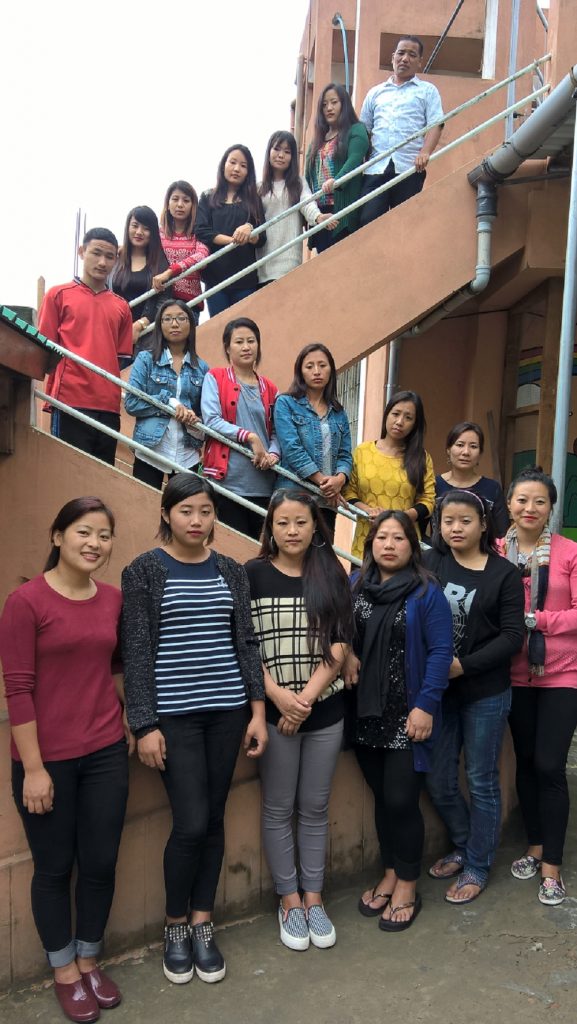 School Management
Jo Foundation Chairman, Mr Daniel Thong is also the proprietor of the school. The school has a total of 38 staffs (as in 2022) with an Administrator, Headmistress, Head Teacher and 14 main teachers, remaining are assistants teachers. Team also include a dedicated physiotherapist, a speech and hearing audiologist , a music therapist, Braille instructor, sign language expert and a martial arts instructor.
At present, the Faculty members of the school are as follows:
Administrator : Ms Keyokhole Ltu, BA (Hon's) Sociology, D. El. Ed (ECCE)
Headmistress: Ms. Kupe-u Kupa, MA, B, Ed.
Head Teacher – Ms Avono Mekro BA, D. El. Ed.
JFIS Faculty
| | |
| --- | --- |
| 1 | Ms. Keyokhole Ltu, B.A (Hon's) Sociology, D. El. Ed (ECCE) |
| 2 | Ms. Kupe-u Kupa, M.A English, B.Ed, ( DCA) |
| 3 | Ms. Tosovile, P.U, D. El. Ed |
| 4 | Ms. Therhuwe-u Wetsah, B.A (Hon's) Sociology Montessori |
| 5 | Ms. Nokhriivono Ltu, , B.A (Hon's) Sociology, D. El. Ed (ECCE) |
| 6 | Mrs. Avono Mekro, B.A , D.El. Ed |
| 7 | Ms. Amrita Limbu, P.U ( under going B.A) |
| 8 | Ms. Rokovino , P.U |
| 9 | Ms. Vikhotounuo Solo, B.A , D. El. Ed |
| 10 | Mrs. Yisanbeni Tase, Class X |
| 11 | Mrs. Elizabeth Khing, B.com, D. El. Ed |
| 12 | Ms. Kekhrielenuo Rutsa, B.A (Hon's) Education |
| 13 | Ms. Ayimmen Jamir, B.A (Hon's)Political Science |
| 14 | Mrs. Walonila Jamir, M.A Sociology, D. El. Ed) |
| 15 | Ms. Zenyhunle Kent, P.U (General) B.A Hindi |
| 16 | Ms. Linoto Jakha, B.A(Hon's) Political Science |
| 17 | Ms. Khriekethono Ltu, M.A Political Science |
| 18 | Ms. Zuluyangla Jamir, M.Sc Environmental Science |
| 19 | Mr. kevisilie Belho, B.Sc(Hon's) Zoology, Bachelor of Physiotherapy (BPT) |
| 20 | Ms. Binile Kesen, MA Psychology, Bachelor in Audiology and Speech Language Pathologist |
| 21 | Mr. Rukuse Sakhrie, Dip Speech Therapy, PGD in Music Therapy |
| 22 | Mrs. Neiphretuonuo Sechii, Bachelor of Theology in Music |
| 23 | Ms. Meleno Koso , B.Th, D. El. Ed |
| 24 | Mrs. Vitsizonuo Keyho, B.A, D. El. Ed, Foundation Course on Special Education |
| 25 | Mr. Shem Khing , P.U (General), B.A Hindi |
| 26 | Ms. Vineitsonuo Rutsa, Class IX |
| 27 | Mrs. Lily Meyase, B.A (General) |
| 28 | Mr. Bharat Kumar, Mansuria Kungfu, Black Belt 1st Dan |
| 29 | Ms. Medosanu Rulnu, B.A, RCI Diploma in Education for Visually Impaired |
| 30 | Ms. Krosano Koza, B.A (Hon's) English, DCA, D. El. Ed |
| 31 | Mr. Hosea Khing, B.A Sociology, PGDCA |
| 32 | Mr. Hanjumong Chang, Msc. Physic, (PCM)DCAN |
| 33 | Ms. Mudovelu Ringa, M.A Political Science, B.Ed |
| 34 | Mrs. Daisy Khing, BA (Hindi) |